Benefits & Marketing Opportunities
Chamber Membership has its privileges!
Members enjoy a variety of benefits including:
The Chamber Website: Lists you in our directory and tracks hits on your business, allows you to post your events and specials, and register for Chamber events.
Networking Opportunities: As a member, you have an active resource for networking. You will be engaging in business-to-business connections through meetings and social events.

Monthly Coffee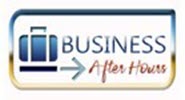 After Hours Networking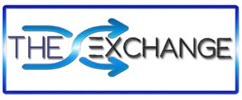 Weekly Free Networking Brown Bag Lunch
Business Support:  
Trade Shows
Brochure & Business Card Display
Networking Opportunities
Membership Directory and Website
ReferralsRibbon Cuttings
Advertising:  On our new Chamber website, you will have plenty of opportunities to advertise.  Your membership allows you to sponsor a category banner in our directory, and you have a hyperlink on to your website.  You will also have your own user name and password which allows you to log onto our website and promote a different item or special any time you want!
Membership Plaque:  As a member, you will be introduced at your first free monthly luncheon and will be presented with your plaque to display on your storefront or car windshield.  This shows you, your customers and associates you are actively involved in the community where you do business.
Increased Revenue Through Exposure to the Community: 
Whether it's through our annual trade shows and business expos, or because of a Ribbon Cutting or  Reopening ceremony, the Chamber can help you get the exposure you need to the customers in our area.
Annual Chamber Cup Classic Golf Tournament
And More: 
Committees:  Increase your visibility and business contacts by contributing to our support committees – membership, fundraising, governance, finance, facilities management – or be an Ambassador!
Need another reason to join?  Visit our website or please feel free to contact our Executive Director Lynne Conlan at 813.634.5111 ext. 101, or send an email to info@SoHillsChamber.com for a calendar of events and other SHCC information.